(sold out)【Trial】Ontake Kodo online tour
(sold out)【Trial】Ontake Kodo online tour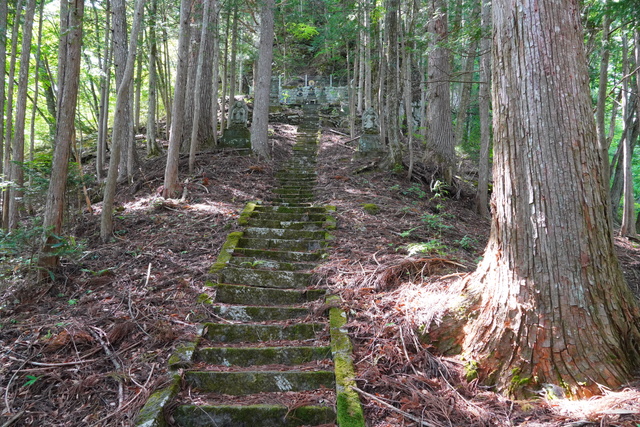 TOUR
INFORMATION
Period

February 16, 2022

Price Per Person

free of charge

Itinerary

Day Trip

Area

Otaki Village
The pilgrimage roads
Ontake Kodo is the ancient pilgrimage roads to the sacred Mt.Ontake(is Japan's second tallest volcano).
In the Edo period, the old roads were built by two monks who promoted the worship of Ontake.
Adherents still climb the old roads in the white pilgrim clothing.
Waterfalls in the dense forest have a great significance for them.
They had never climbed the sacred mountain without for 75 or 100 days of strict spiritual training by meditating under a waterfall.
Ontake Kodo Trail
Kiso Ontake Tourism Office holds an online tour of Ontake Kodo walking that shows you the attractions of Ontake Kodo and view spots.Kiso Ontake Tourism Office will provide services for participants of this online tour when they join our future tours.
fee
free of charge
date
February 16, 2022
itinerary
9:00 meet at Zoom
~9:05 Introduction(About Nakasendo and Kiso area)
9:05~9:10 Guide self introduction
9:10~9:25 Guiding about Ontake Kodo
9:25~9:30 Discussion
9:30~9:33 Information
9:40 Closing
note
This tour is a trial tour to verify future demand
meeting
9:00am
(Send URL after reservation)
観光振興地域協働事業
Basic Information
application deadline

~February 14, 2022

Please do note that

The tour reservation is accepted in order of arrival.
Kiso Ontake Tourism Office will stop reservation reception when reach capacity.
If your inquiry is sent on our non-business day, our reply will be sent next our business day.

General Conditions of Travel Agency